O AVESSO DO NIILISMO / CARTOGRAPHY OF EXHAUSTION
Peter Pál Pelbart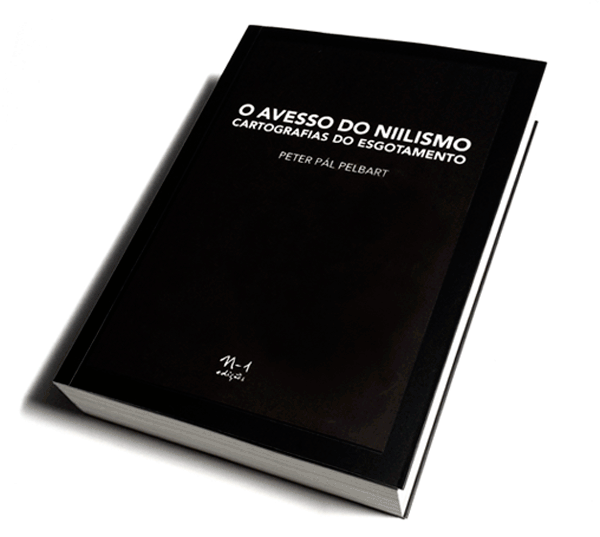 Publication Information / Informações da publicação

Title/ Título: O Avesso do niilismo – cartografias do esgotamento/ 
Cartography of exhaustion – nihilism inside out
Author / Autor: Peter Pál Pelbart
Year / Ano: 2013
Number of pages / Nº de páginas: 592 (346 português/246 inglês)
Bilingual edition / Edição bilíngue: Português/Inglês - Portuguese/English
Size / Dimensões: 148 x 210mm (paperback/brochura)
ISBN: 978-85-66943-03-0
Afinal, do que é que estamos tão esgotados, hoje? Inspirado em um vasto leque de autores, de Musil a Blanchot, de Deleuze a Agamben, de Jünger a Sloterdijk, mas também apoiado em experiências-limite extraídas de Deligny ou de algum trabalho esquizo-cênico, o livro que o leitor tem em mãos apresenta indícios, mesmo fugidios, de um deslocamento em curso. De quem? Do quê? Em qual direção? Não sabemos ao certo. É uma cartografia coletiva, inacabada, movente, que indica pontos de estrangulamento através dos quais, nos avessos do niilismo biopolítico, se liberam outras energias, visões, noções. Não se trata, portanto, de saber "quem fala", nem "de qual lugar se fala", talvez nem mesmo "do que" se fala, mas, como o sugeriu Guattari, "o que fala através de nós".  É preciso imaginar uma cartografia do esgotamento que fosse uma espécie de sintomatologia molecular, como em Beckett. Ali, figuras extremas como 

esgotamento

, 

desastre

, 

catástrofe

, e mesmo 

caosmose

, tangenciam pontos de a-fundamento onde aparecem, paradoxalmente e ao mesmo tempo, os contramovimentos do presente. É nesses pontos de inflexão que se insinuam, de maneira às vezes imperceptível, os contragolpes minúsculos, mas também as explosões multitudinárias que denunciam o que caducou (valores, estilos, problemas), ao mesmo tempo em que deixam entrever novos desejos e necessidades.
Inspired by a vast range of authors, Musil, Blanchot, Deleuze-Guattari, Foucault, Agamben, as well as by artistic or schizo-scenic contexts, this book presents clues, hints, even if fleeting, of an ongoing upheaval. It is a collective cartography, unfinished and in movement, that identifies breakage points where other images, visions, notions, are extracted from the hither side of our current biopolitical nihilism. The final question broaches what makes us so exhausted today. There is a need to imagine a cartography of exhaustion as if it were a sort of molecular symptomatology, where following Deleuze's trail, Beckettian categories help. Extreme figures of
exhaustion
,
disaster, catastrophe
and even
chaosmosis
cut through, at different angles, points of breakdown where, paradoxically and at the same time, counter-movements of the present appear. It is at these points of inflection that, at times imperceptibly, miniscule reversals, as well as explosions of the multitude, surge in ways which not only denounce what has definitely expired (values, styles, problems) but also offer us glimpses of the new desires and needs. The issue is not "who" speaks, or from "where" does one speak, not even "what" is it that one is speaking about, but, as Guattari suggested, "what speaks through us...".
Peter Pál Pelbart é filósofo, parte da Cia. Teatral Ueinzz, professor titular do Departamento de Filosofia e do Núcleo de Estudos da Subjetividade da PUC-SP e coeditor da n-1 edições. Como tradutor, foi responsável pela versão brasileira de Conversações e Crítica e Clínica, de Gilles Deleuze, e parte de Mil Platôs, de Deleuze e Guattari. Possui diversos livros publicados, entre eles,
Da clausura do fora ao fora da clausura
,
Vida Capital
e
O tempo não-reconciliado
.
Peter Pál Pelbart is a brazilian philosopher, professor of philosophy at the Catholic University of São Paulo, coordinator of the Ueinzz Theater Company, composed of fragile minds and mental distress, and coeditor at n-1publications. He is also a member, with Suely Rolnik, of the Centre de recherches sur la Subjectivité and collaborator of the Mollecular organization. Peter was a student of Deleuze and the translator of Deleuze and Guattari into portuguese. He has published in Chiméres, Multitudes etc. His recent books includes
Da clausura do fora ao fora da clausura, Vida Capital
and
 O tempo não-reconcilado.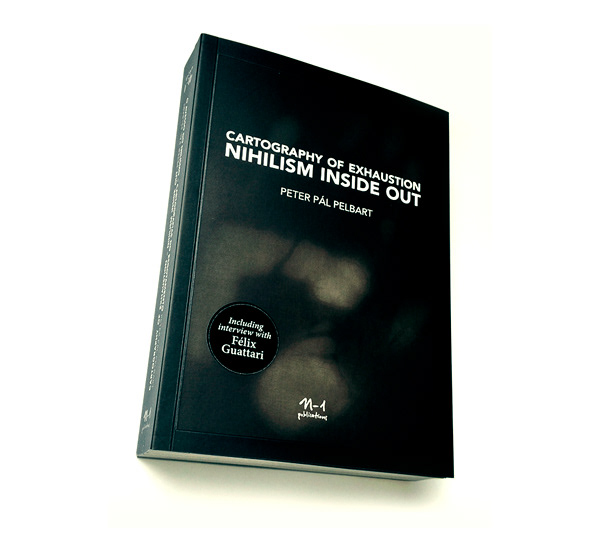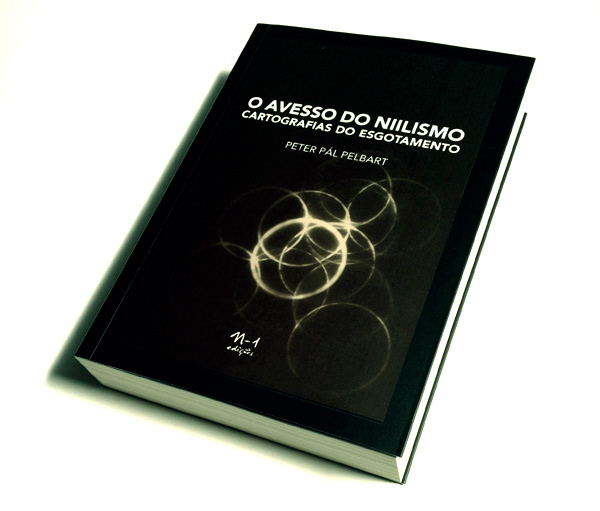 Capa impressa com tinta termocrômica, muda de cor temporariamente conforme toque ou calor. 
Cover printed with thermochromic ink, temporarily change it's color if touched or exposed to heat.