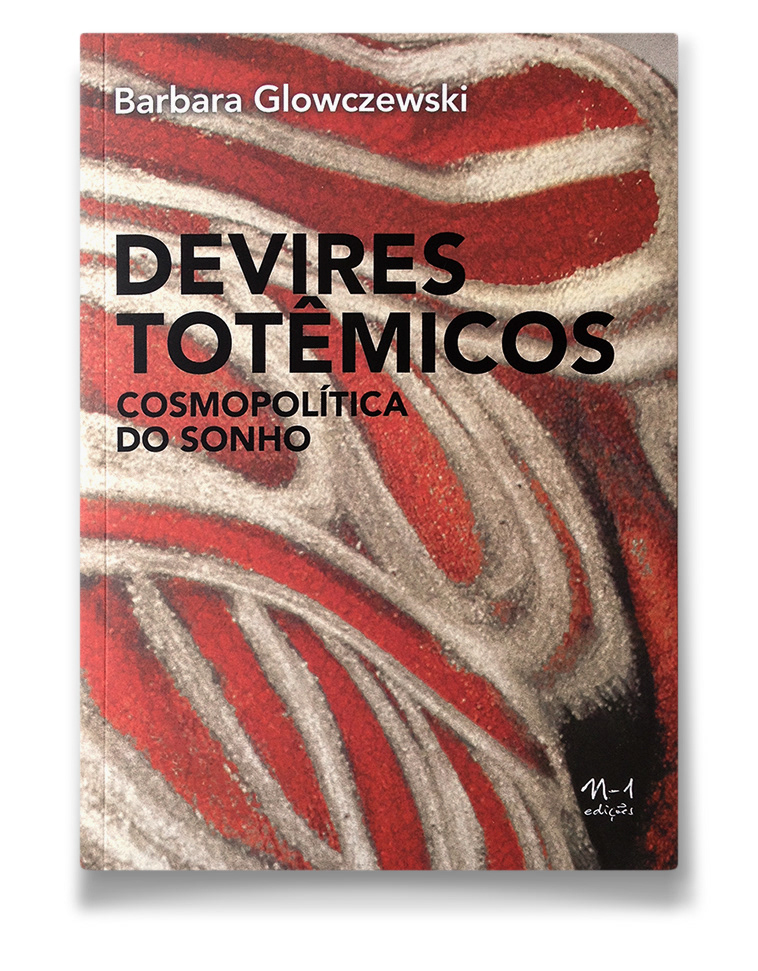 Título
 Devires Totêmicos — Cosmopolítica do Sonho
Autora
Barbara Glowczewski
Tradução
Jamille Pinheiro e Abrahão de Oliveira Santos
Edição bilíngue português/Inglês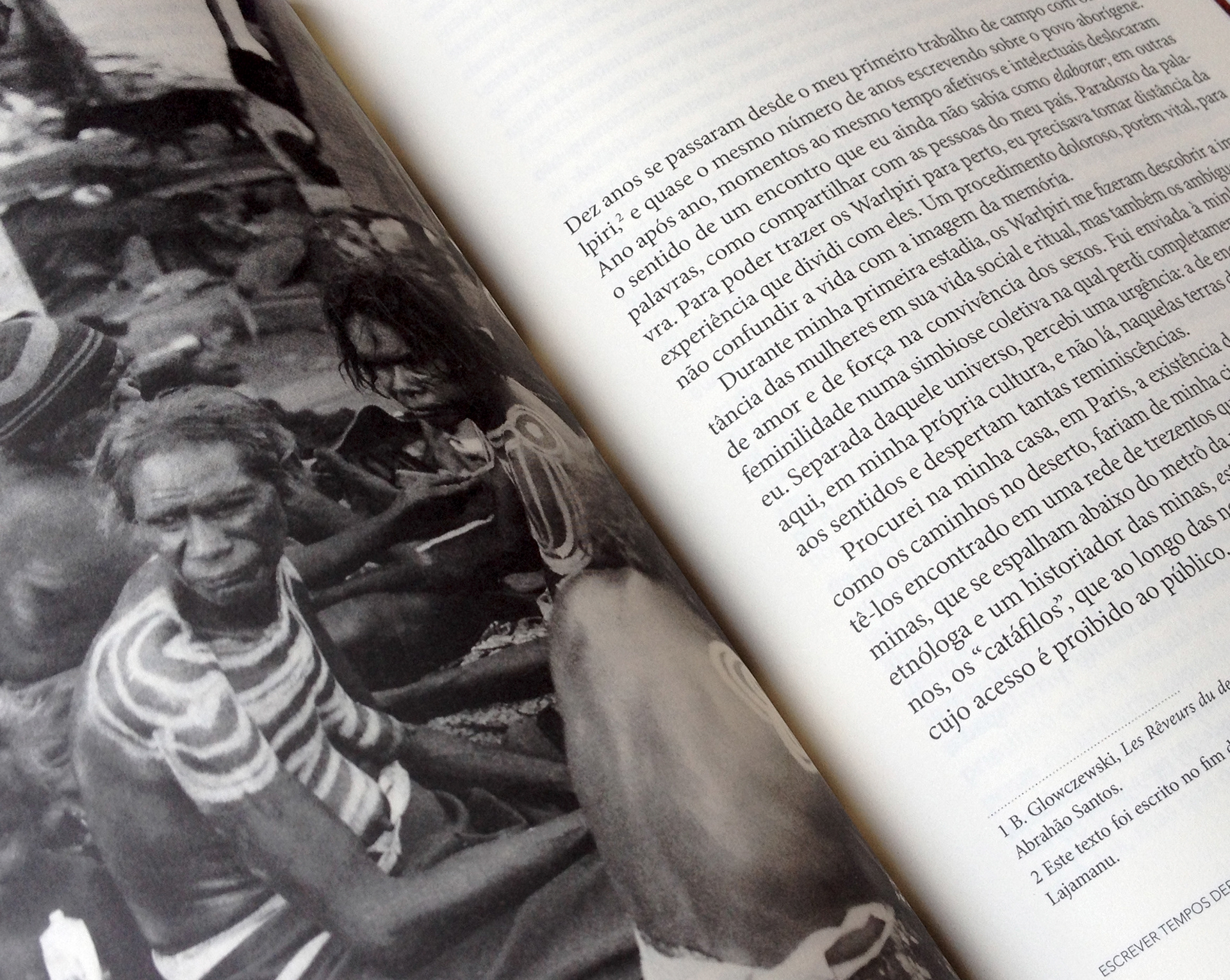 Este livro é uma colagem de vários textos escritos pela antropóloga francesa Barbara Glowczewski, incluindo as discussões com Félix Guattari ocorridas em seu seminário no início dos anos oitenta. O leitor pode acompanhar o modo criativo pelo qual o povo Warlpiri da Austrália Central ancora uma cartografia totêmica nos sonhos e constitui seus territórios existenciais nômades através de desenhos corporais ou danças rituais. As análises e narrativas fascinantes da autora permitem conexões com as linhas de errância de Deligny, o perspectivismo de Viveiros de Castro e a ecosofia de Guattari, abrindo para questões cosmopolíticas da mais candente atualidade.
This book is a collection of various texts written by French anthropologist Barbara Glowczewski, including discussions with Guattari that took place in his seminar at the beginning of the 1980s. The reader is led to the creative mode in which Warlpiri people from Central Australia anchor their totemic cartography in dreams and constitute their nomadic existential territories through body paintings or ritual dancing. The author's fascinating analysis and narratives establish connections with Deligny's wander lines, Viveiros de Castro's perspectivism and Guattari's ecosophy as well as address most urgent cosmopolitical issues. 
Barbara Glowczewski é professora-pesquisadora no CNRS [Centre National de Recherches Scientifique], na França, e membro do Laboratório de Antropologia Social no Collège de France [
http://las.ehess.fr/index.php?1716
]. Glowczewski vêm dedicado o seu trabalho para a defesa da criatividade do pensamento dos Aborígines australianos, por meio de uma variedade de explorações artísticas, cinematográficas e narrativas. Desde 1979, ela vêm trabalhando com diversos grupos indígenas da Austrália (povos Warlpiri no deserto central, Yawuru na costa oeste do Oceano Índico norte e Palm Islanders na costa nordeste do Oceano Pacífico). Publicou inúmeros livros na França e outros países, assim como centenas de artigos em revistas acadêmicas internacionais ou coletâneas. "Devires Totemicos Cosmopolitica do Sonho", publicado pela n-1 edições, é seu primeiro livro publicado no Brasil e consiste em uma colagem de onze textos que traçam seu envolvimento ao longa de sua vida com a Ecosofia de Félix Guattari, seu trabalho de campo na Austrália e sua crítica à antropologia enviesada pelo gênero e racialidade.
Barbara Glowczewski is a professorial researcher at the French Scientific Research Center, CNRS, member of the Laboratory of Social Anthropology at the Collège de France (http://las.ehess.fr/index.php?1716). She has dedicated her work to advocating for Australian Aboriginal creativity through a variety of artistic, cinematic, and narrative exploration. She has been working since 1979 with various Indigenous groups of Australia (Warlpiri people in the central desert, Yawuru on the north West Indian Ocean coast and Palm Islanders on the North East Pacific Ocean coast). She has published many books in France and hundreds of papers in international academic journals or collectives books. Devires Totemicos Cosmopolitica do Sonho/Totemic Becomings. Cosmopolitics of the Dreaming is her first book published in Brazil. It's a collage of eleven texts that traces her life long involvement with Felix Guattari's ecosophy, her Australian fieldwork and her critic of gender and racially biased anthropology.